Company profile
Lord Benex International Co., Ltd., was established in Taiwan in 1992, it is a sophisticated company that has been developing and building up customers based on the idea of innovative and environmentally friendly product development as well as the broader scope of experienced international trading. We have devoted ourselves to the studying, researching, designing, testing and manufacturing of LED related energy saving products such as Dynamo Torches, Solar Power Lights , Bike Lights, Camping Lantern and Headlamp for outdoor activities and the innovative high power Home Lighting for indoor as well. All of the enthusiasm has pushed us always one step ahead of others as one of the leading company in this field.
Bearing the"4P-Product, Price, Place, Promotion & 5W/IH- Where, What, When, Why, Which and How" concept in mind, Lord Benex has been reinforcing on connections to customers by improving the human resources and efficiency to satisfy their needs. Our accurate vision and short, long term development plan has been bringing us to a stable growth each year which always kept abreast with the developments of times and led the company well survived in the business jungle.
During the past years, the rapid change of LED development has drawn our attention to the fact that broader range of the traditional lamps are likely to be replaced by LEDs because of the improved power efficiency, brightness and lower cost in which we believe the LEDs will soon be generally applied in every way for families, buildings or constructions throughout the world. For such great demands being created, we, Lord Benex, of course would like to make our effort into the upcoming evolution of illumination which has been set as our core business for the next decade since 2008.
About Lord BENEX
Riding into the wilderness mountain or speeding on the endless road along the coast, you might feel puzzled by the bumpy journey that challenged your extreme but you might also feel joyful because of infinite challenge success leads you braver then ever.
The growth of BENEX is just like this kind of self-challenge process. We aim at satisfying the professional cyclists' needs to develop products. Though it's tough in developing process, offering the best solution for users is always our goal.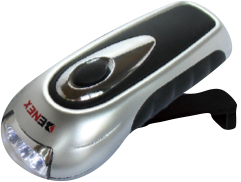 BENEX is a team that consists of enthusiastic and ideal people. BENEX has established in 1992 but is not satisfied as a OEM factory and dedicated itself to R&D design and created a brand that belongs to Taiwanese. BENEX has developed numerous products. Primarily the representative works is Dynamo Flashlight (Cranking 1 mins creates 30 mins light) that has re-defined the emergency light as a revolutionary product and sold to the worldwide.
Why keep waiting?
Why don't we develop and research the products by ourselves?
In 2009 Taiwan was in the boom of the bicycle fervor and BENEX is also on this track and found out there is no proper and functional bicycle light can provide safety and reliable illumination for rider in Taiwan. It ignited BENEX proceeds a series of research and development products and transformed from consumer products to be professional bike lights.
After going though transformation during these years, we were recognized internationally because ET-3171-R, Smart Bike light with exclusive patent Smart Beam and won the 2014 iF International Product Design Award. We also become a very reliable cooperation partner for many well-known companies in the world.
Not necessary to be First but must to be the ONLY ONE.
We are engaged in professional fields only.
When riding at night, leave the illumination to us and let you focus in challenge your sleeves. Our mission is to guard your safety at night. We insist in creating the unique, professional and comply with consumers' need, such as K-MARK (StVZO) Germany Road Safety standard, small, light weight and long lasting for 10 hours; With both High/Low Beam auto switch and filling light when turns direction that let you conquer the mountain easily and riding safely; High/Low beam and its brightness and function equal to the headlamp of luxury cars, it will auto changes light beam that won't glare upcoming riders and offer wide ranges illumination as bright as daytime.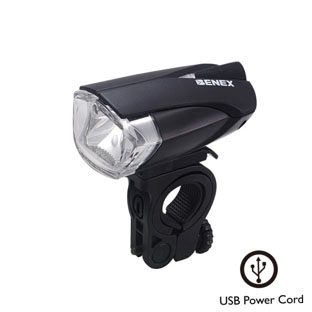 ET-3171-AD
ET-3181-S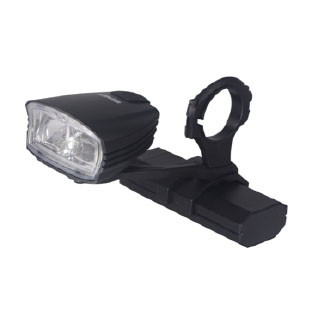 ET-3155
Overthrow the Tradition. Rein in the Future.
Create the brand new joyfulness of Night Ride.
This ideal concept of BENEX comes from a smart intellectual bike light and we subvert the consumers' thoughts about bike light. In additional to solve the consumer's need, we start to think how to grand the products a brand new value. We develop e-bike system to develop depth learning in AI technology that will be humanized as Tesla and let users have remarkable riding experience. The changing for new epoch of bicycle is in full swing. Let's wait and see.